PE-Xa extrusion lines
Maintools TSK's PE-Xa process is based on twin-screw extrusion and short-wave infrared heating. Pipe production is in accordance with the relevant PE-X standards including i.a. ISO 15875, ASTM F876, DIN 16892.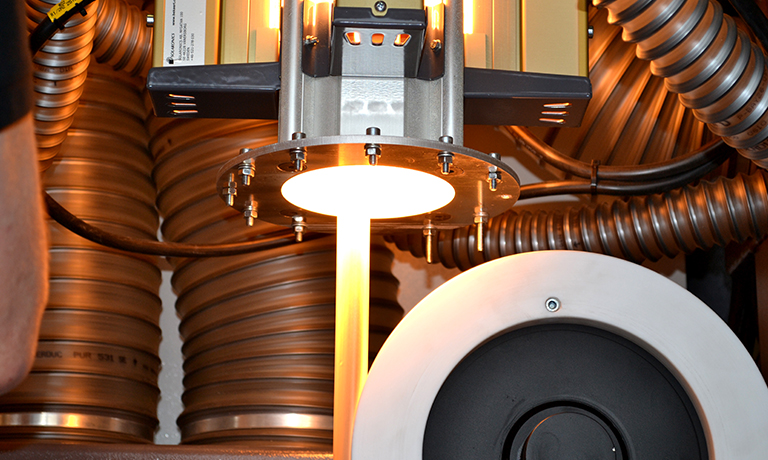 Produktdetails
Crosslinking process for PE-Xa pipe production
During the PE-Xa extrusion process, the PE-Xa pipe is fully cross-linked by inline infrared radiation. Since this process takes place before the tube enters the vacuum tank, subsequent reworking is not required. As the IR unit passes through the manufacturing process, the peroxide decomposes into reactive groups which split off hydrogen atoms from the polyethylene molecular chains. At the thus released binding sites, the molecular chains of the polyethylene crosslinked. The residence time in the IR oven, the radiation intensity of the IR emitters and the throughput speed of the tube are significant influencing factors. By integrating an air cooling system that adapts to the existing production rate, the pipe is protected from overheating during the curing process.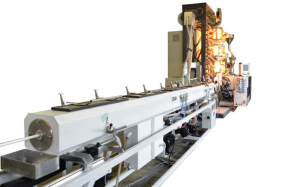 Degree of crosslinking over 70%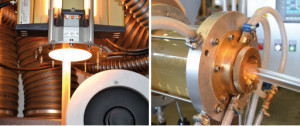 Applications
Features
Crosslinking during the extrusion process, initiated by infrared radiation, no post-processing required
High production speed of up to 25 m / min depending on the pipe size
Extremely low melting temperature
Optimized snail
High and stable output
Fast and error-free screw extrusion
Optimized tube head geometry
Extruder size according to output
Optimized wavelength / optimized per
formance
Effective mix
Degree of crosslinking over 70%
Advantages
High flexibility
High resistance to low and high temperatures
High scratch and notch strength
Higher resistance to mechanical and thermal stress as well as to chemicals
White goods
geothermal
district heating pipes
drinking water pipes
plumbing lines
air Conditioning
Heating cables
Gas supply lines
Application areas
Heating and plumbing
Industrial applications